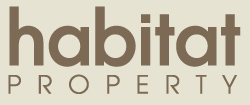 Habitat Property is unique. Our knowledge of the market and our approach to clients already
sets us apart; however itís how we select the property we market that makes us different from
our competitors.
Sensitivity to design, an appreciation of life in a foreign city and an outstanding reputation within the highly competitive world of Hong Kong real estate translates to a service that is clearly different from anything else on offer.
In a city where property is often regarded as a commodity, Habitat understands that you are
looking for a home. We specialize in seeking out
the more unusual and desirable houses and apartments that suit the demanding tastes of our international clientele.

+852 2869 9069
info@habitat-property.com